PLANT A TREE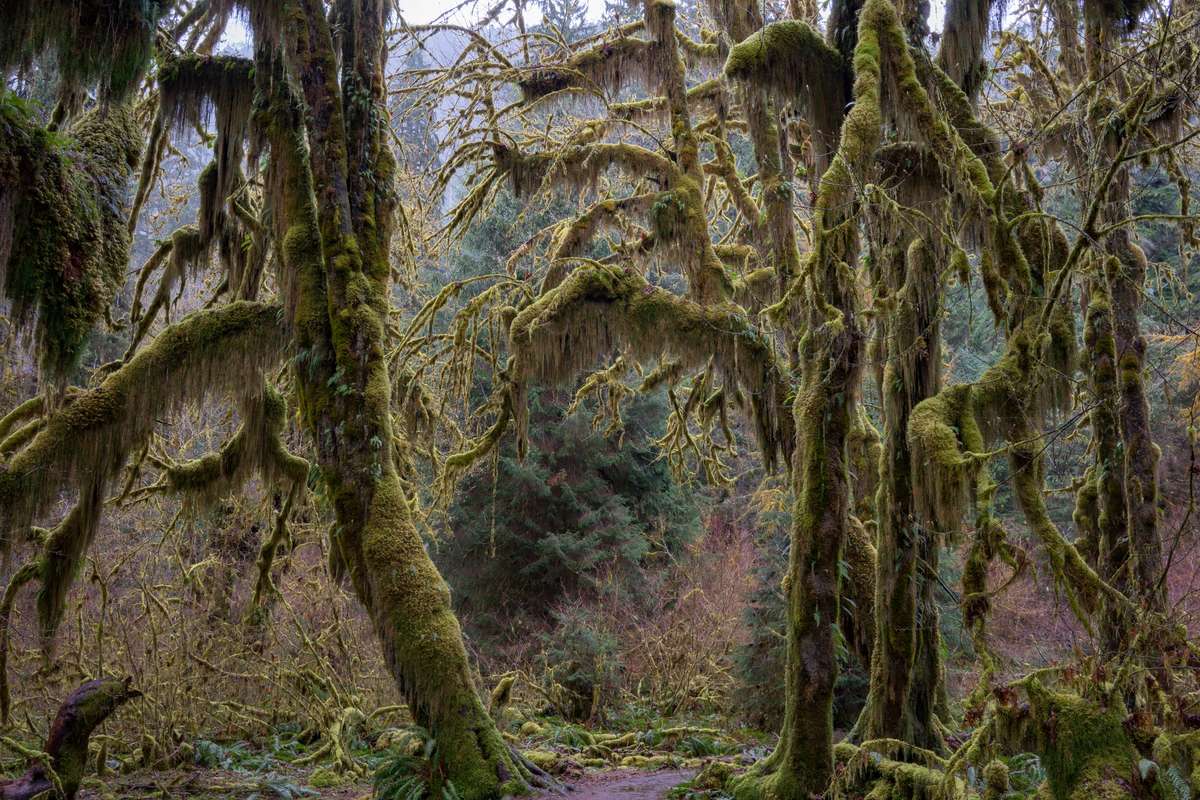 WHY WE PLANT TREES

At Essential Glasses, our goal is to offer great sunglasses for a great price, but we also think it is important to take care of the planet while we're at it. Not just to offset our CO2 emissions, but also to contribute to the regrowing of wildlife habitats and raising awareness.

We knew that shipping our products was going to have some negative effect on our planet. Society's shift towards shopping online is taking its toll on our climate, so we wanted to offset at least a portion of our emissions while involving our costumers in the process.

That is why we will plant one tree with every purchased item at our store.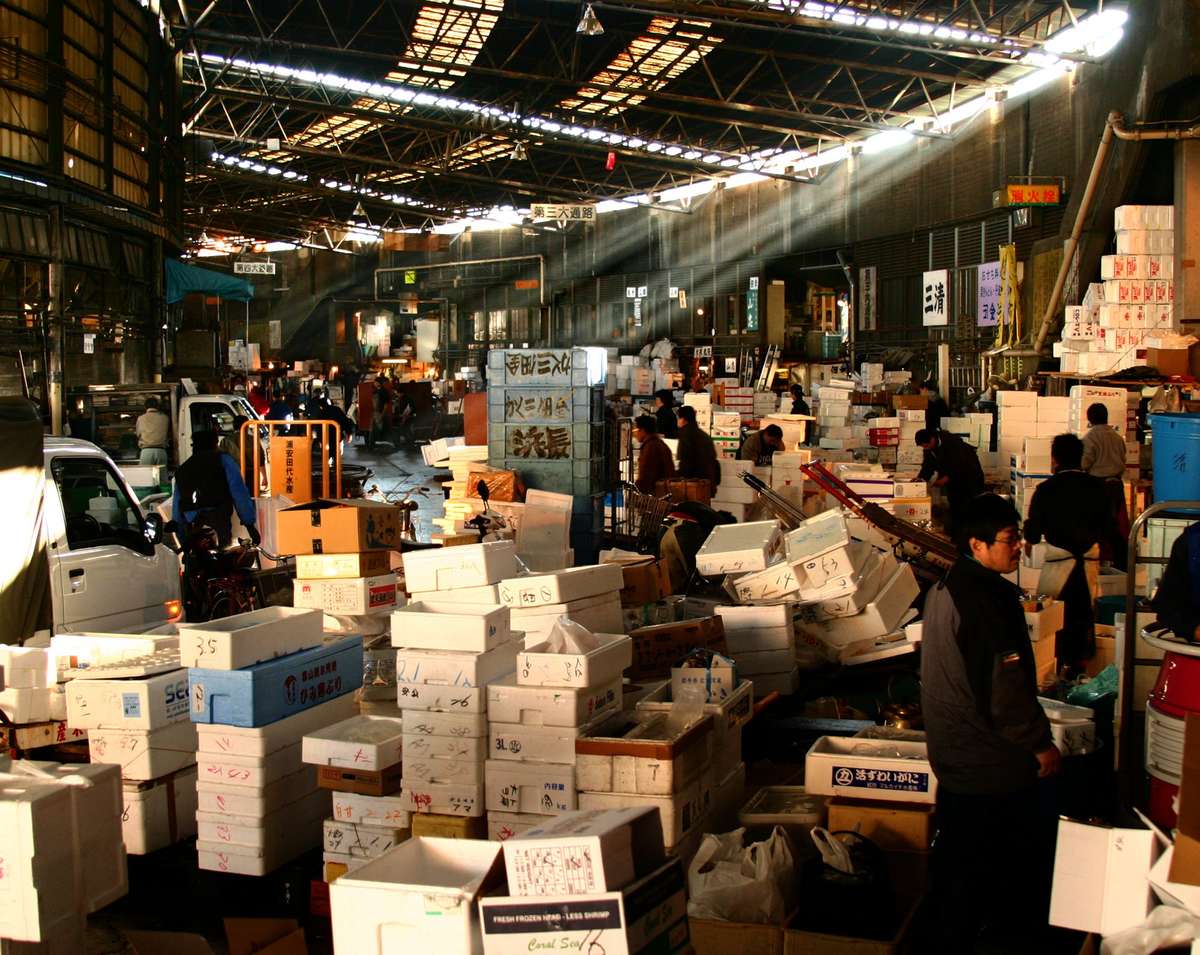 We partnered up with Tree-Nation, an organisation dedicated to fighting climate change.

With four major projects in Nicaragua, Colombia, Niger and Madagascar, and with over 110 000 people and 1000 companies engaged, we believe this organisation can make a meaningful impact on a global scale.

Below we will explain how all this works.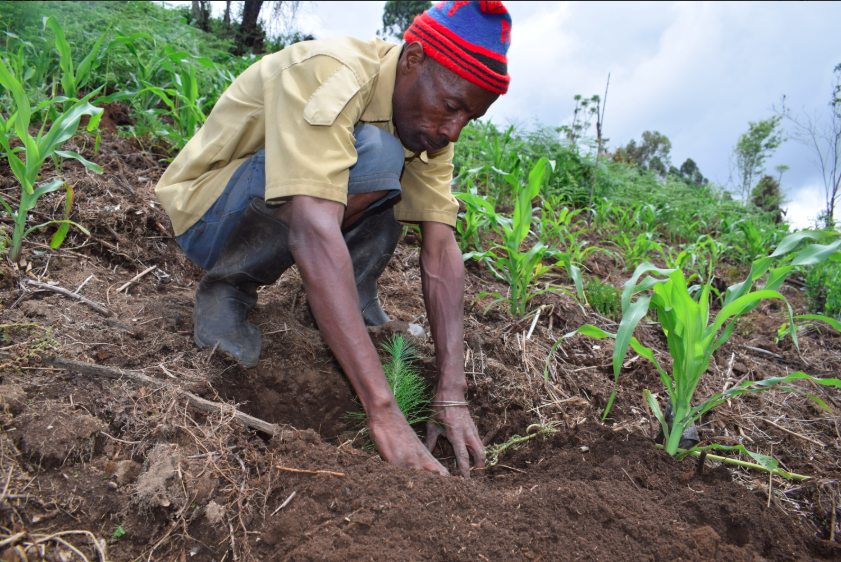 USAMBARA, TANZANIA

We are currently supporting the Usambara Biodiversity Conservation project in Tanzania, Africa. The overall goal and purpose of this project is to conserve local biodiversity in a global biodiversity hotspot by making a significant contribution in sustainable conservation and management of the Magamba Nature Reserve and Jegestal Water Source by planting fruit, fodder and other tree species in order to reduce pressure (dependence) on the forest reserve while also generating income, creating opportunities for the schools and villagers.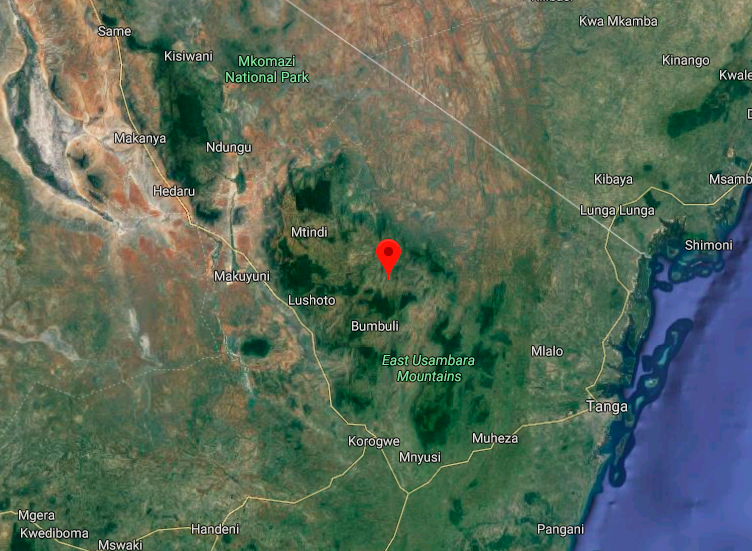 According to the 2007 Tanzanian forest policy Tanzania is among the countries in the world experiencing high deforestation rates ranging from 130,000 ha to 500,000 ha per annum.

The direct agents of deforestation are: settlement and agricultural expansion, commercial charcoal and fuel wood production, overgrazing, uncontrolled fires, shifting cultivation and illegal logging.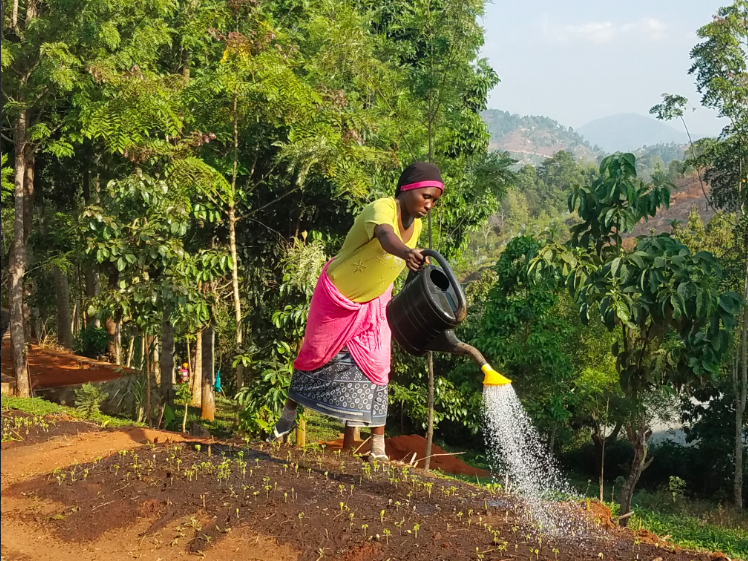 The project will pivot the effort of reforestation by increased wood sources and sustainably restricting the villagers from extreme reliance on the natural resources of the nature reserve. The project achieves this by providing them with free tree seedlings which will cover their farming areas and compensate for the loss of biodiversity in the nearby forests, therefore complying with the national forest policy which insists on tree planting and nature protection.
HOW IT WORKS
So you've made a purchase or are thinking of making a purchase at our store, fantastic! After you've placed your order you will first receive a confirmation email from us about your order, with a receipt of your purchase. You will also receive a separate email with the title 'Essential Glasses offered you a tree on Tree-Nation.' For every purchased item at our store, we will plant 1 tree (example: 5 pairs of sunglasses = 5 trees). If you do not see it in your inbox, please check under promotions or your spam inbox.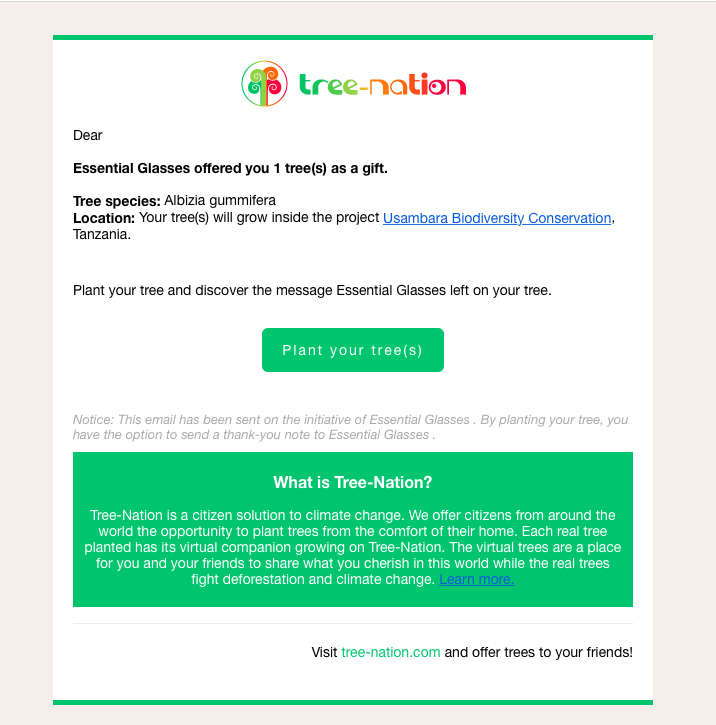 The email will look like the image above and will contain a link that will take you to our tree nation page where you can plant your tree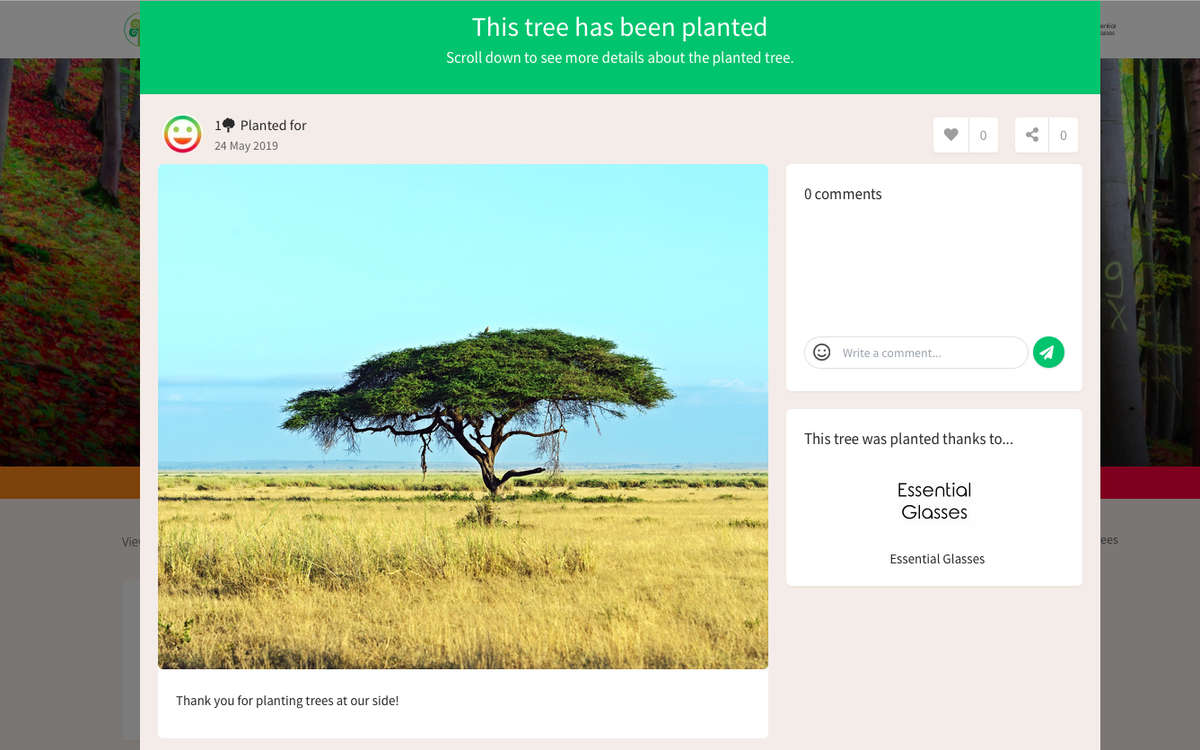 Once you've planted your tree, you will see a page like this. You can leave us a message, read about the species of tree you planted, its CO2 offset and what planting project you contributed to.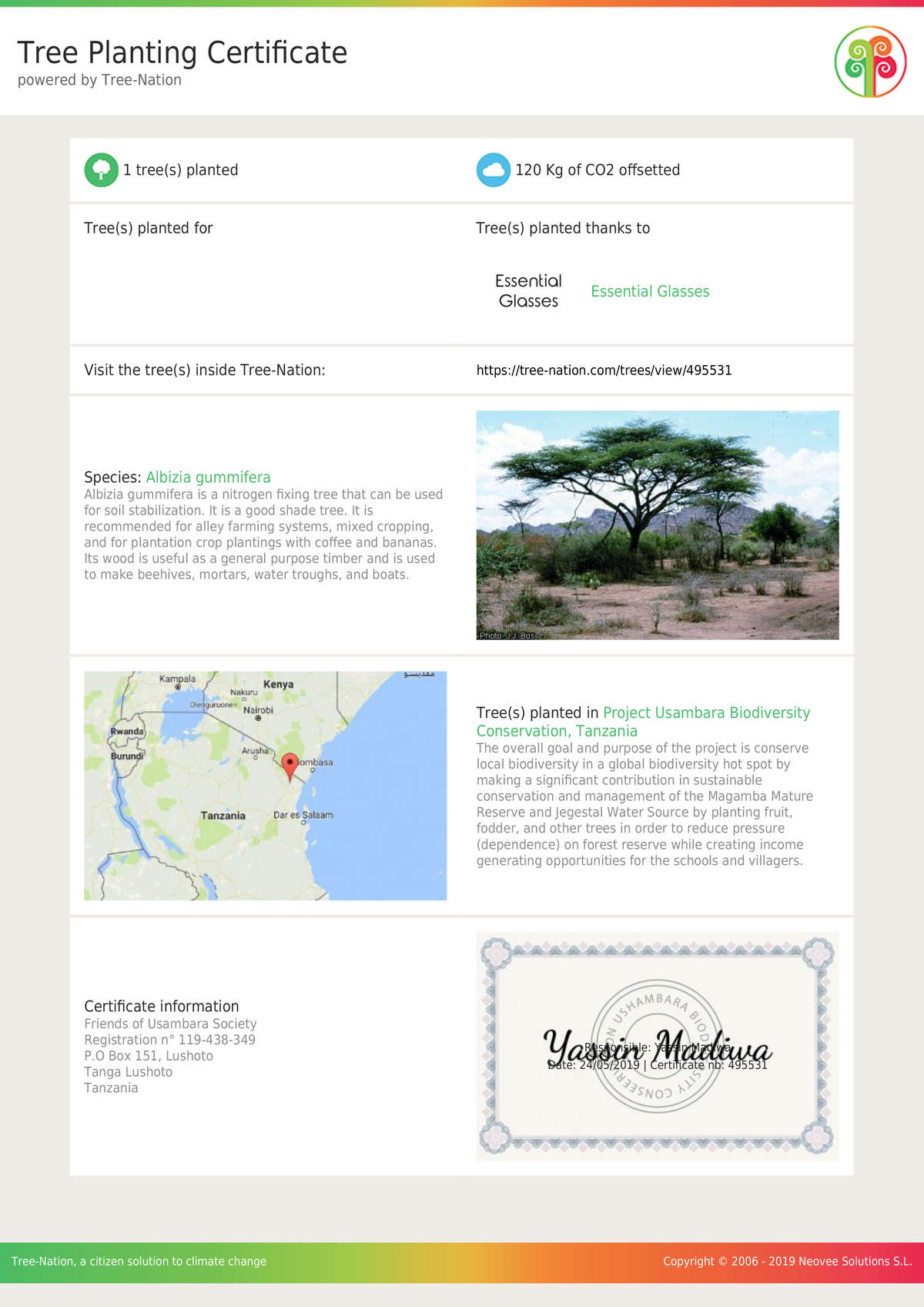 You can also download your own tree certificate with all the information.
You have now officially contributed to this conservation project in Tanzania by planting a tree. This tree will offset 120kg of co2.

Cool right? Now make your first purchase so that, together, we can start reforesting the planet!